Z.WARP move meets several customer demands at the same time
In the last edition of CONTACT, we already shared information about our partnership with Edegs Formenbau GmbH. This is already bearing tangible results: Our new multi-component tool for 2K silicone applications, the Z.WARP move with integrated assembly functionality, had its premiere at the K Trade Fair in Düsseldorf!
Michael Schmidt, Managing Director of ZAHORANSKY Automation & Molds GmbH, explains: "The Z.WARP move from now on allows us to meet various customer demands at the same time: For the first time ever, products made of thermoplastic elements can be combined with highly transparent silicone and assembled within the integrated mechanics of the tool, without any further processes being required."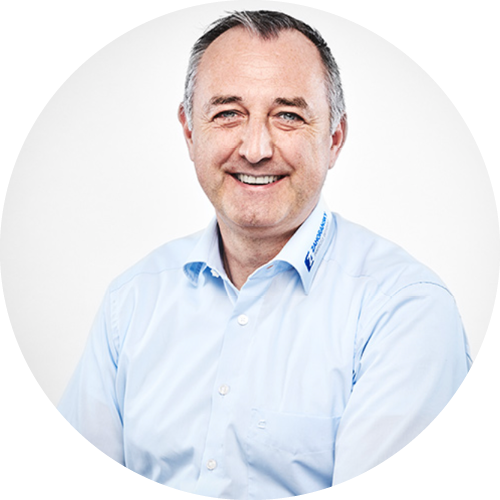 Michael Schmidt


Managing Director of ZAHORANSKY Automation and Molds GmbH
The Z.WARP move offers you:
---
new possibilities in the design of your products
the integration of functional silicone elements
the efficient production of 2K component parts
The new opportunities are illustrated best using the example of a 2K magnifying glass from polybutylene terephthalate (PBT) and liquid silicone (LSR): the magnifying glass consists of two 2K parts, which are then also assembled within the tool after the injection molding process. Multi-component injection-molding products that contain silicone have special mechanical properties, which is why they are used in medical technology as well as increasingly in the automotive sector and other industries. The modular construction of the Z.WARP family of tools allows for products with up to seven plastic components.