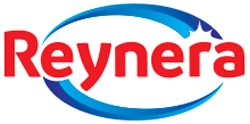 Organización
Reynera
on Interview
Your company has purchased various ZAHORANSKY machines from 2017 to the present. Which have been the main reasons and what gave you the initial motivation?
The increase in market share in various market segments we serve has required us to use equipment that is more reliable, robust and productive. Furthermore, ZAHORANSKY has done an excellent marketing job at REYNERA during the past years.
To what extent have the expected advantages of ZAHORANSKY machines actually been reflected in reality?
Very much so as our operational costs have decreased. Our products have become more competitive in the marketplace due to shorter cycle times and enhanced quality.
What were your principal technical requirements when buying ZAHORANSKY machines? Did Zahoransky meet your expectations?
Our objective was to acquire machines that would combine robustness, high quality, strong output, easy maintenance and intuitive operation. ZAHORANSKY has delivered all of this, in addition to giving us excellent spare parts service.
How do you evaluate the cooperation and technical advice during negotiations up until the start-up of the machines?
Excellent. And frankly we did not expect anything less. Cooperation between our companies ensured that each start-up was successful.
What do you think of ZAHORANSKY´s after-sales service (spare parts, technical support, problem resolution)?
As always, there is always room for improvement. However, ZAHORANSKY has been very close to us and has resolved each and every problem we have encountered. Remote (VPN) connection has been a wonderful tool of communication to solve problems.
What specific advantages do you recognize by using the Z.PARDs and RPs? Which was your initial experience with these machines?
With the Z.PARDs we notice higher efficiency, quieter operation and outstanding reliability. With the RP machines we obtain products with an impeccable appearance and flagging of very high quality.
What motivated you to invest in ZAHORANSKY?
First, the high output of your machines. Second, the unrivaled technology which meshes perfectly with REYNERA´s objectives of becoming a 4.0 factory, and which allows us to be market leader.
How has ZAHORANSKY´s technology contributed to REYNERA´s mission and vision?
It has blended perfectly with our mission and vision, by making the cleaning process (using our products) an easy task and ensuring that we provide the best cleaning solutions to our clients.
What advice would you give other manufacturers of brooms and household brushes that do not yet enjoy the ZAHORANSKY technology?
Do not worry, we already have this technology and sufficient productive capacity to satisfy market demand…