Z.SAILFIN and Z.IDP
---
A pair of superheroes in oral care production
When two quarrel, a third rejoices? That's not always true – sometimes, everyone's happy when the two get along well. Allow us to present the irresistible combination of our Z.SAILFIN and Z.IDP: our dynamic duo in interdental brush production.
Our industry favorite
Our customers confirm: The Z.SAILFIN is the best solution out there for the production of the little interdental cleaners.
We think: The more than 650 Z.SAILFINs in use around the world speak for themselves.
What can Z.SAILFIN do for you?
Z.SAILFIN ...
is a fully automated work machine: one operator can keep an eye on about 4 to 5 Z.SAILFINS
has low spare parts costs: according to customers, up to 80% less than the competition
has an efficiency of over 95% and machine availability of over 98%
has short changeover times: a complete changeover process takes less than two hours, which is 25% faster than the competition → we manage this with fewer sample parts and the mostly servo-controlled pneumatic drives
can save you up to €30,000 a year → competitors produce up to 150% more filament waste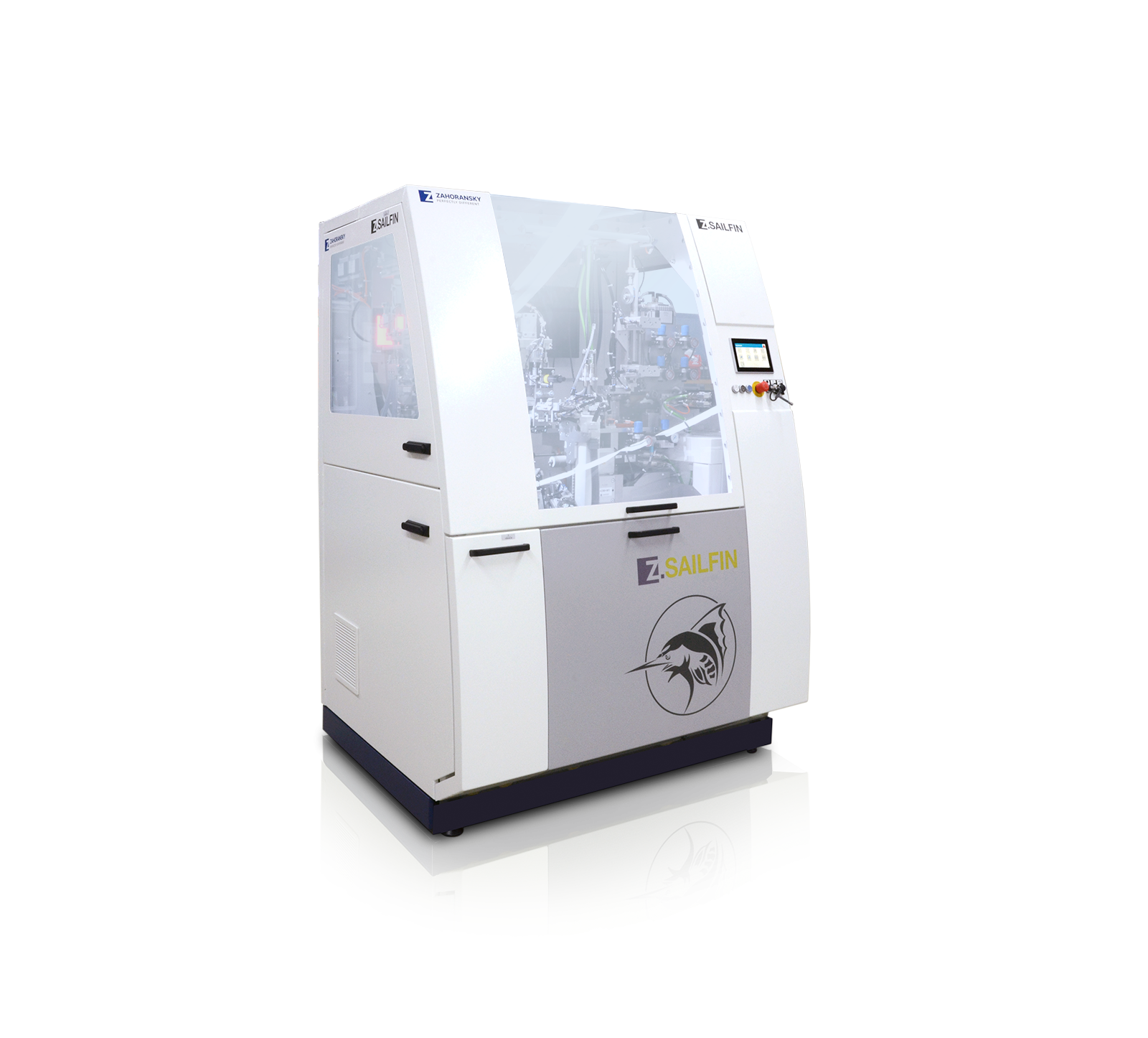 You like what you hear?
If we've already piqued your interest, just wait until we introduce the Z.IDP into the game – this machine joins powers with the Z.SAILFIN to create a fully automatic production line that will save you a lot of work.
There's more?
Everything runs automatically: the brushes are transferred to terminal strips (16-fold tool cavities), overmolded, and ejected from the mold. Then, they can optionally be placed on trays for further processing such as packaging. Sounds good, right?
Of course, that's not all.
Z.IDP…
is unrivaled in the complete automation of the production process of interdental brushes
is very undemanding, also together with the Z.SAILFIN: The entire production process can take place on only 21 square meters – more compact than any industry rival!
saves work: one operator can handle the entire production cell
has a total efficiency of 85–90%
can be connected to a Z.PACK blister packaging machine, either directly or via buffered tray systems