2K-silicone applications
---
The Black Forest's
Silicone Valley
The all new ZAHORANSKY multi-component tools for the processing of silicone, will make the Black Forest the next Silicone Valley.
In the past, we frequently received customer inquiries about complete automation systems including silicone tools, especially in the field of medical engineering.
Your wish is our command…
... one could say: Because we did exactly what our customers requested. Multi-component tools for silicone processing are now a new part of our portfolio.
We have brought a specialist partner on board to support us: Edegs Formenbau GmbH from Freiberg am Neckar with many years of experience in the production of silicone parts.
And this is how our cooperation works
We bring with us our experience in the construction of multi-component tools up to the processing of seven components. The basic tools in the implementation technology offer an excellent foundation: The fundamental tool design used so far, the tool of the base unit, as well as the internal implementation tool handling are taken over from the existing technology.
What our partner does for you
Edegs supplies the know-how for the construction of the silicone inserts, including the associated cold runner distributors with valve gates as well as the silicone injection unit.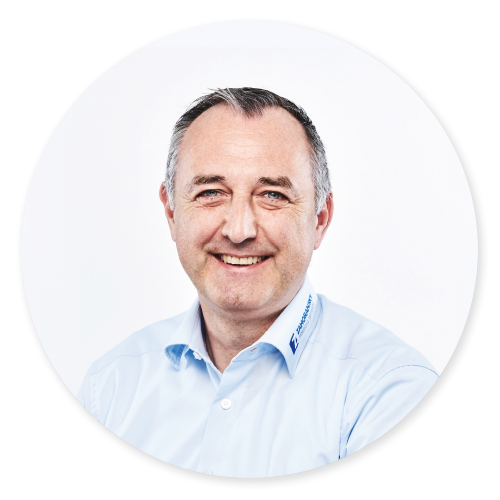 "For you, our customers, we gladly fall back on the expertise of partners to expand our portfolio in order to meet your needs. Our goal: Making sure that you can rely on ZAHORANSKY's proven Black Forest Quality for as many applications as possible."



Michael Schmidt

The result
The combined expertise also meets your production requirements in the processing of silicone components, at the proven ZAHORANSKY quality. We're working hard at ensuring virtually complete freedom of production!