High level: ZAHORANSKY training
Every year we see the same headlines, by the beginning of the education year at the latest: there's a shortage of skilled workers everywhere. ZAHORANSKY simply trains its future skilled workers itself – in order to maintain the high level that you, dear customer, have come to expect from us. With a training rate of 10 percent, we are significantly above the national average of around 6 percent in our industry. We are a family company with traditional origins, but we are also a group active around the world. Both these traits are connected to our true Black Forest Quality – a promise that we happily make to help you succeed!
"Here, I am able to do more than just screw together small parts – I can get involved in constructing state-of-the-art, high-tech machinery."
Laura Sprich, training to become an electronics technician
"Owing to the company's global focus, we will also have the opportunity to work abroad in the future."
David Kamp is training to become an electronics technician
---
ZAHORANSKY doesn't stop at just training – traveling abroad is part of everyday life for many colleagues: be it for a short stay for an installation at a customer site or for a longer assignment in one of the international branches. As a result, many trainees make the most of the opportunity to take on additional English lessons from their second year of training. This way, we can ensure that our future skilled workers possess not only the right expertise, but also the ability to understand our customers across the globe.
But that's not all, we also believe this: Those who wish to continuously prove themselves, must never stop learning.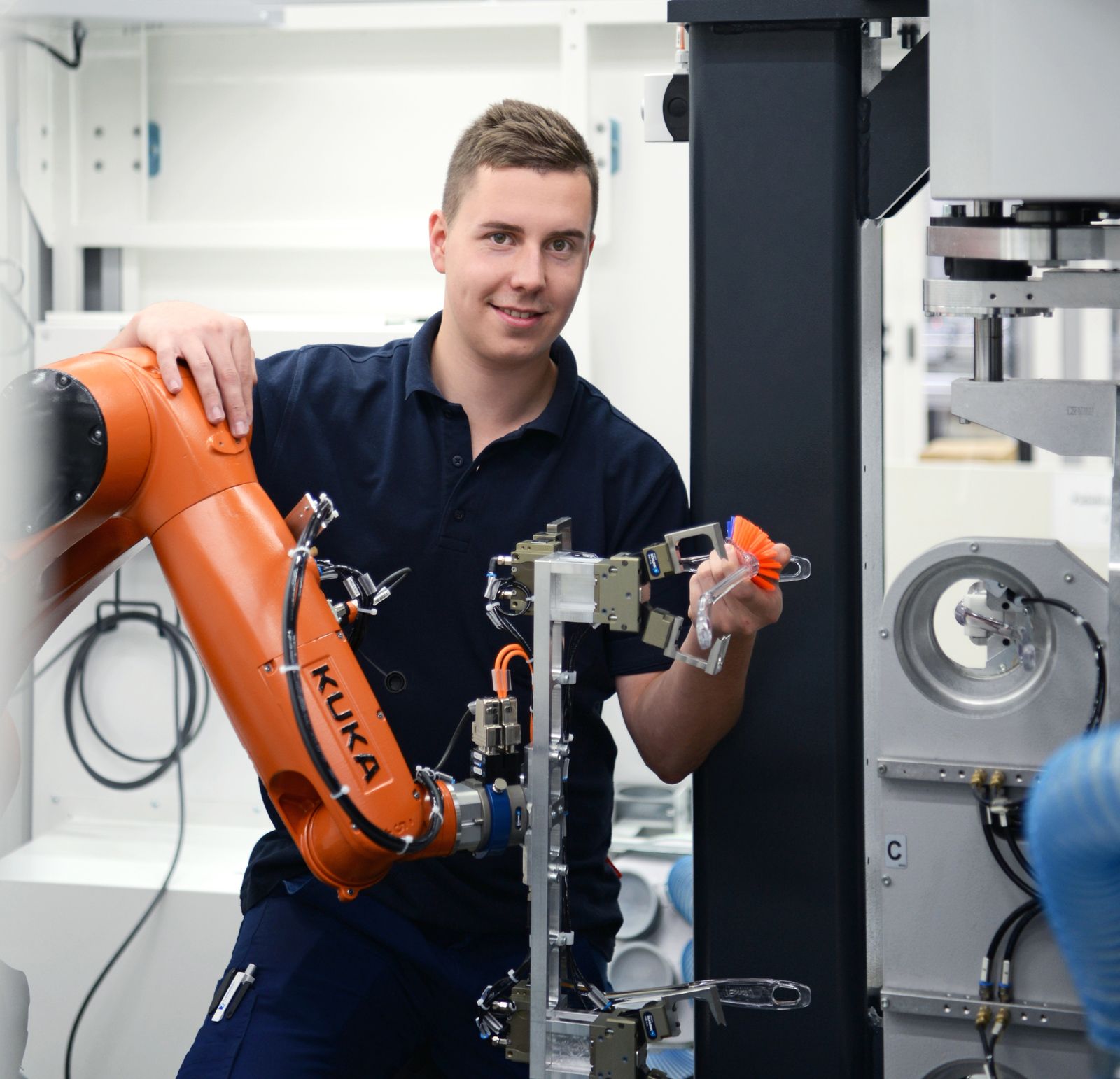 David Kamp at the Logroño site
"At our training center, we can adapt the training even better to the needs of the individual production areas and, with the second instructor, Bernd Rümmele, also optimally cover the field of software/electronics."
Daniel Marterer, Training Manager at ZAHORANSKY