ZAHORANSKY Quality comes to India
In Coimbatore, in the very south of India, 130 employees produce classic machines for the oral-care sector – naturally according to the same high ZAHORANSKY standards. It is the same Black Forest Quality, just made in India.
Guaranteed everywhere:
The ZAHORANSKY Black Forest Quality Standard
Be honest: Quality is a matter of trust, is it not? This does not just have to do with the actual processing itself, but it is also a matter of image. ZAHORANSKY has made a name for itself worldwide with its Black Forest Quality. But did you know that some of the machines and plants are not produced in the Black Forest, but in India? We are proud of them, and rightly so!
In the past three years alone, dozens of Z.ORCA 113i, Z.SHARK 8 and Z.SWORD machines have been produced in India, including some impressive new features.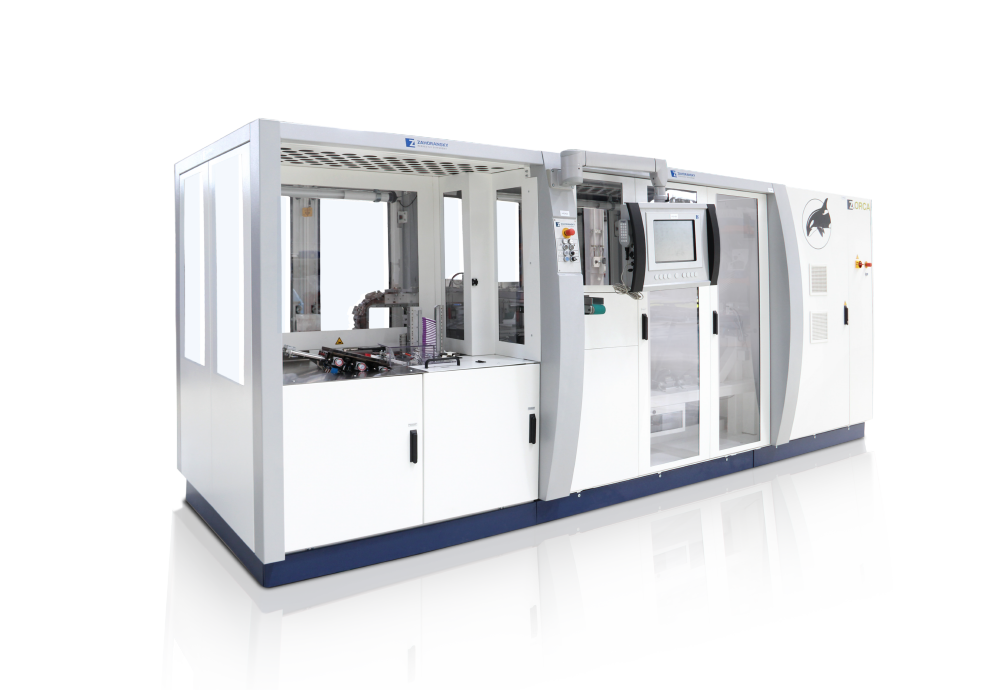 Z.ORCA 113i




Compact system with killer instinct
The Z.ORCA 113i is an all-rounder which also increases efficiency in toothbrush production: It combines tufting, trimming and end-rounding in a single unit. Its machine availability of up to 95 percent makes it an extremely reliable part of your team. Product changes are quick and easy.
Performance in the tightest of spaces
The Z.ORCA 113i is not only an efficient machine but, thanks to its compact dimensions, it is also a space saver and thus easy to deploy even in smaller production halls. Here in particular your employees will appreciate the calm nature of the machine: It works extremely softly and quietly. It is not picky, processes all kinds of toothbrushes and can be loaded manually or automatically, depending on the model.
Benefits
Produces up to 30 brushes/minute
Combines up to three different filament colors
Enables fast and reproducible machine changes
Processes various filaments, including e.g. tapered filaments
CNC control via touch screen
Z.SHARK 8
High-performance toothbrush production with bite
Do you want high-performance toothbrush manufacturing without compromising on quality? Are you looking for German workmanship at an attractive price? Then put yourself at the top of the food chain with the Z.SHARK 8! Because he consistent and reliable output of this high-performance automatic tufting machine makes your toothbrush manufacturing process particularly efficient and cost-effective.
Benefits
Up to 1,000 tufts/min
Three-color filament box
Servo-operated for gentle switch-over
Also suitable for brushes with chemically tapered filaments
Automated handle feeder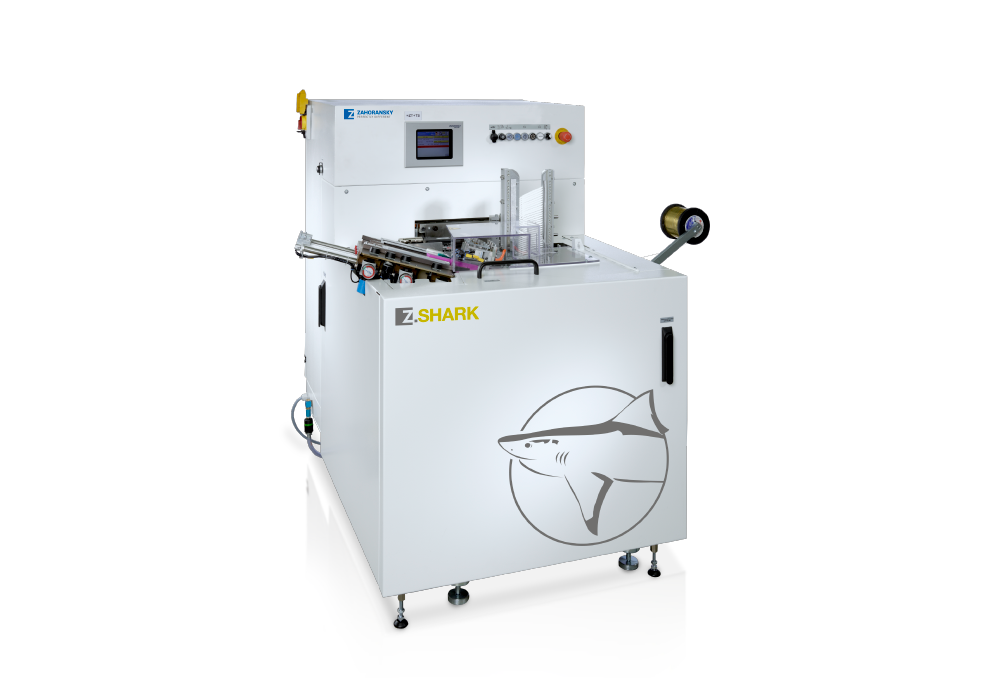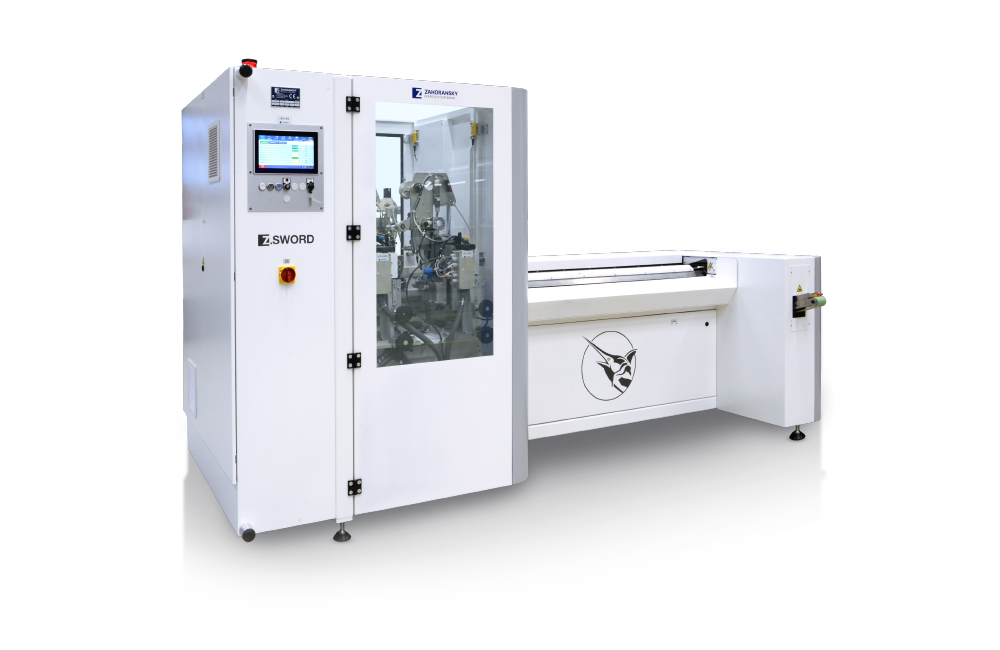 Z.SWORD
Toothbrush finishing as sharp as a knife
The Z.SWORD family guarantees high-quality trimming and end-rounding – for a toothbrush manufacturing flow that is truly at the cutting edge. This machine can produce up to 75 brushes per minute, depending on the complexity of the trims. Because the Z.SWORD family guarantees perfect cutting and rounding, even for complex filament formations with different bundles and lengths.
Benefits
State-of-the-art cutting geometry thanks to spreading units and profile cutters
Convenient feeding/loading
Hot coding punch for date code
Wide variety of finishing options: font, image and number embossing
High process reliability through remote maintenance via Internet
Z.WARP
Toothbrush manufacturing at light speed
This worker is there for you round the clock, with up to 32 cavities! Our Z.WARP is your cost-effective introduction to the world of ZAHORANSKY tools for multi-component toothbrushes. Thanks to hardened, corrosion-resistant steels and precision manufacturing, the system has a long service life and retains its value even in continuous operation. The MoldMasters valve-gated hot runner system in combination with the perfectly machined surfaces of the cavities guarantees extremely high-quality products.
Benefits
Designed for 24/7 operation
Very long service life thanks to hardened, corrosion-resistant steels
4 to 32 cavities; mold inserts in blocks of 4
MoldMasters hot runner system
Mechanical valve-gate system for synchronized opening and closing of all gates